E- Commerce
In today's world every business requires an e-commerce enabled website that is effectively enabled with specific features customized for the client's business. TreeShore is at your service to provide you with an effective website. The technologies used by our experts include PHP, MySQL, Open-source solutions – VirtueMart, CS-Cart, Prestashop, Magento.
VirtueMart:
VirtueMart is an open source ecommerce solutions used with content management system as Plugins, component, Template and Modules to extend the functionality of Joomla, and even Mambo also. VirtueMart can be used in typical PHP/MYSQL Environments. It is easy to install, handle and maintain.
The features of VirtueMart includes 128 bit Secure Socket Layer (SSL) Encryption, powerful web-administration interface, pre-defined payment gateways like credit card processing and other payment module API's, and flexible shipping carriers and live shipping rates using shipping modules etc. to offer complete control over the online channel functionality for a better business.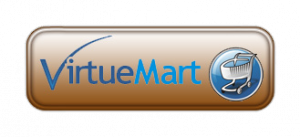 CS-Cart:
CS-Cart One of the principal keys to succeed in Ecommerce is to have the ideal shopping cart solution that is easy to maintain and simple to integrate.
CS-Cart can be a standalone and easy-to-use web application for constructing as well as managing Ecommerce website of varying sizes –from a small web store to a large shopping mall with an array of departments and a range of products.
A prospective customer will feel more comfortable buying goods from a professional looking website that truly enhances his/her shopping experience. Our CS-Cart solution will allow you to build an attractive e-store that would instantly appeal to your visitors. It will incorporate features to ensure easy online shopping for your customers as also facilitate for you smooth business operations.
We are a reputable company with a significant expertise in the e-commerce software development waiting to offer you sophisticated, thorough-going e-commerce web solutions.
We can help you with a comprehensive online e-commerce solution that is flexible in nature, uncomplicated to use and has well-conceived functionality to successfully manage a web store. CS-Cart online store solutions come in different editions and we guide you in selecting the right one depending on your specific business requirements.


Prestashop:
PrestaShop is an e-commerce solution which is free for the basic kernel and open source. It supports payment gateways such as Google checkout, paypal or payments pro via APIs. Further payment modules are offered commercially.
The software makes extensive use of AJAX in the admin panel, while module blocks can be easily added to the store to provide extra functionality; these are normally provided free of charge by independent developers. The makers of PrestaShop have an official marketplace for priced modules and themes entitled PrestaShop Addons.


Magento:
Magento is an open source based ecommerce web application that was built using the Zend Framework. It uses the Entity-attribute-value (EAV) database model to store data.
Magento eCommerce Platforms provide the scalability, flexibility and features for business growth. Magento provides feature-rich eCommerce platforms that offer merchants complete flexibility and control over the presentation, content, and functionality of their online channel.