Enquiry Management System

Enquiry Management System (EMS) is a solution developed to eradicate the complexity that numerous organizations face in monitoring the enquiries or leads that they get. The primary issue is how these organizations deal with these enquiries continuously.
EnqWin is a comprehensive SAAS solution developed after months of research to beat the common issues/oversights of the EMS those are accessible in the current market. With EnqWin capturing and handling existing leads has turned out to be simple and powerful in today's always-on digital landscape.
User-Friendly
What is the point if you need to invest a great deal of energy in preparing yourself and your representatives to utilize the product which is not friendly to its clients?
Long stretches of research have helped us to make EnqWin outstanding amongst other enquiry management systems in the market in terms of user-friendliness.
Flexibility for customization
EnqWin is a highly flexible application that can be tweaked effectively for your particular needs.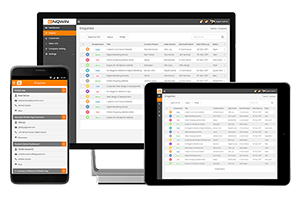 Support
Built it and then abandon it is not in our maxim. We trust a good solution turns into a perfect solution when there is essential support. This helps the customer to concentrate on their core business. EnqWin Support is offered via telephone, email and site visit.
Mobile App
The main disadvantage in the currently available EMS in the market in there is not ready-to-go mobile application for normal business situations like tracking field sales personnel, capture leads in Events/Exhibitions, capture/upload real-time data. With EnqWin Mobile-app uploading data from remote location is never been easier